About Kersey Dental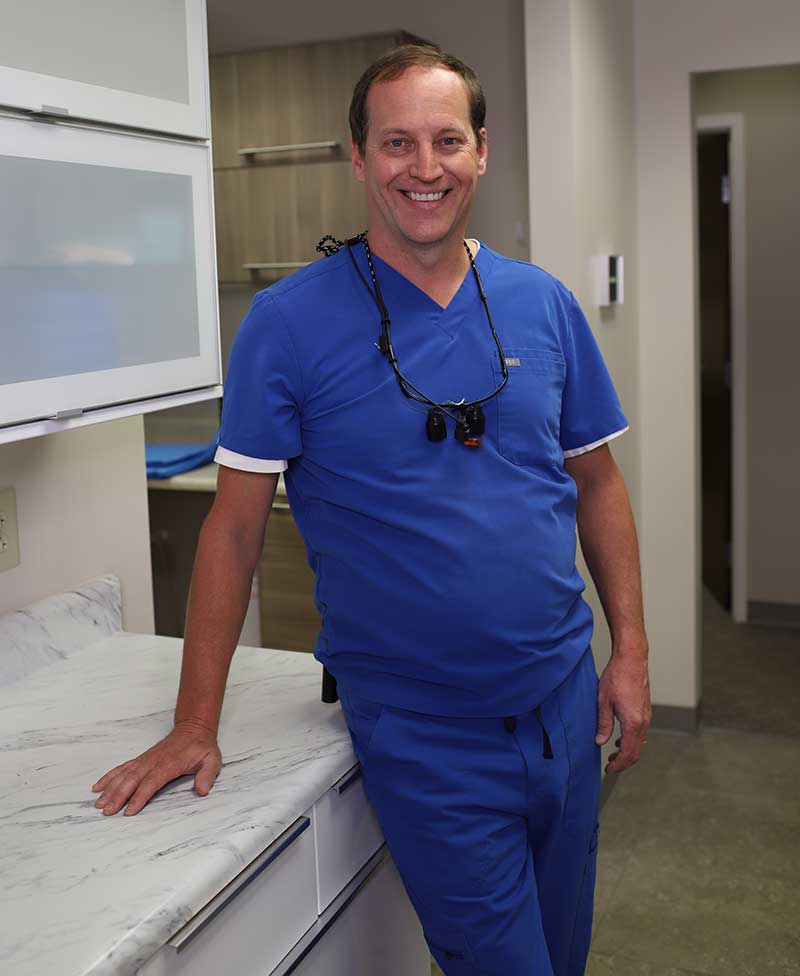 Douglas B. Kersey, Jr., DMD
Click open for more about Dr. Kersey
Dr. Kersey and his wife Ashley moved to Lagrange and started Kersey Dental in 2006. Outside the office, you'll find him spending most of his free time with his children: Caroline, Hugh, and Mary Frances. An avid outdoorsman, he enjoys golfing, hunting, and has recently restored a farmhouse from the 1800s. Dr. Kersey loves woodworking, reading, college football, music, and collecting vinyl records. He volunteers at the MercyMed clinic in Columbus and travels with The Smile Foundation to Isla Mujeres, Mexico each year to provide dental care.
Dr. Kersey was born and raised in Manchester, Ga. He completed his undergraduate studies at the University of Georgia in 1995 with a BBA. After working in the insurance industry for several years, he found his calling and decided to pursue a career in dentistry. He completed his science requirements at Auburn University then completed his dental education at the University of Alabama School of Dentistry in 2006.
Education
University of Georgia – BBA 1995
Auburn University – Pre-Dental 1999-2000
University of Alabama School of Dentistry – DMD 2006
NYU Comprehensive Implant Residency Program
Pinhole Gum Rejuvenation
Clinical Mastery Series Continuum
Memberships
International Congress of Oral Implantologists (ICOI)
American Academy of Cosmetic Dentistry
American Academy of Implant Dentistry
Hinman Dental Society
Georgia Dental Association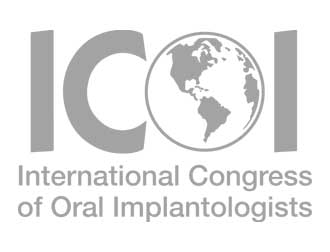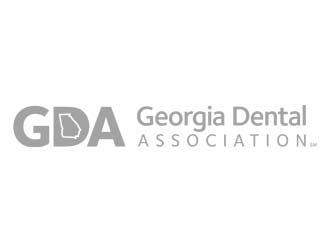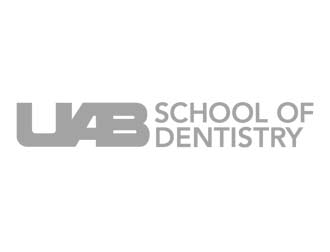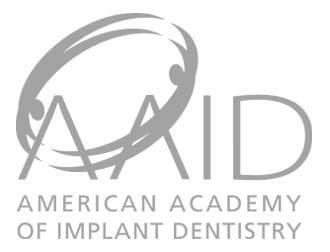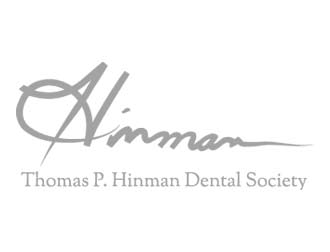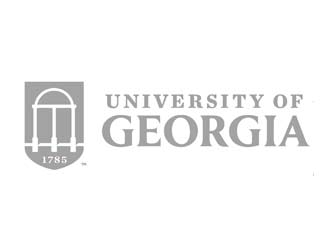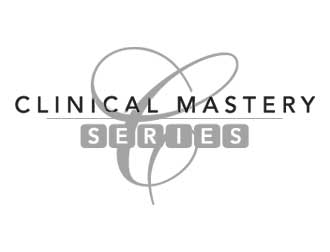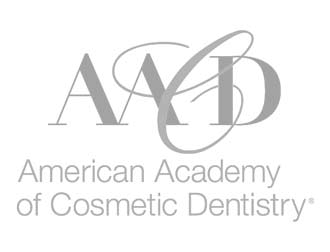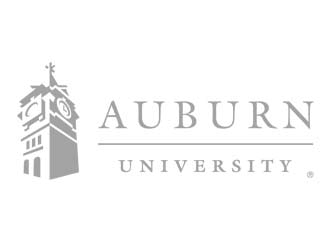 Meet our Team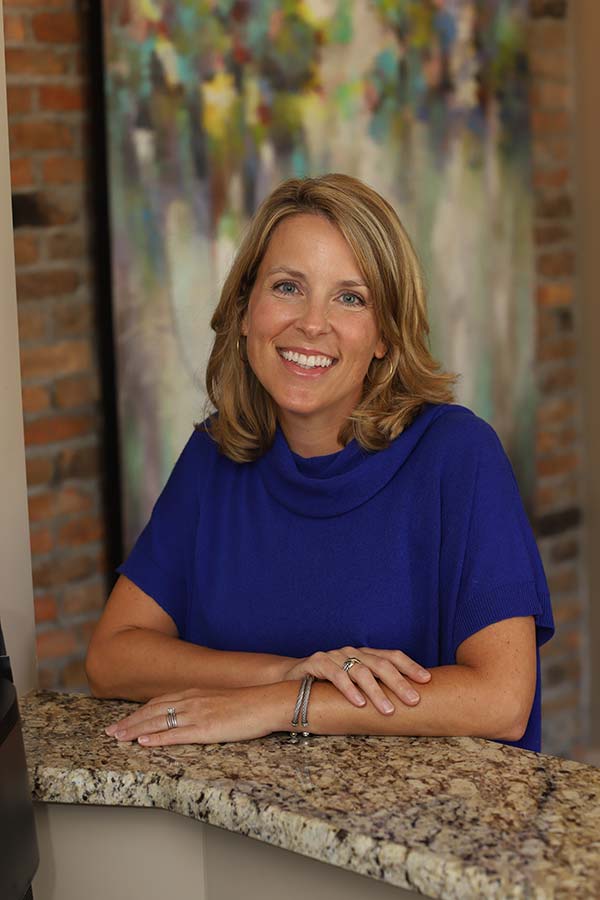 Ashley
Office Manager
Originally from Cedartown, Georgia, Ashley graduated from the University of Georgia with a Masters Degree in Elementary Education. After moving to LaGrange in 2006, Ashley helped open Dr. Kersey's practice and continues to serve as Office Manager. She enjoys cooking and gardening and spending time with Doug and their three children.
"It is important to us that every patient feels like part of our family. We love this area, there is so much great history here and community involvement. We feel very fortunate to be a part of the caring and nurturing of the wonderful families in the LaGrange community."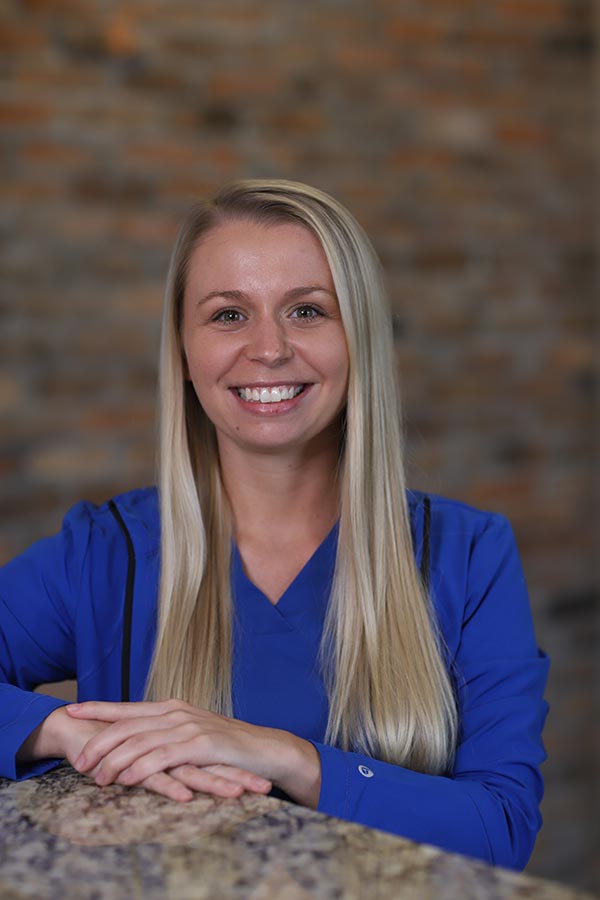 Kayla
Dental Assistant
Kayla joined our team bringing over 15 years of dental experience. She loves dental implants, especially the technical part of designing and planning implant placement. She enjoys arts and crafts, outdoors, and making memories with her family.
"I really enjoy the hands on technical work, but also love the patient interaction, especially helping others."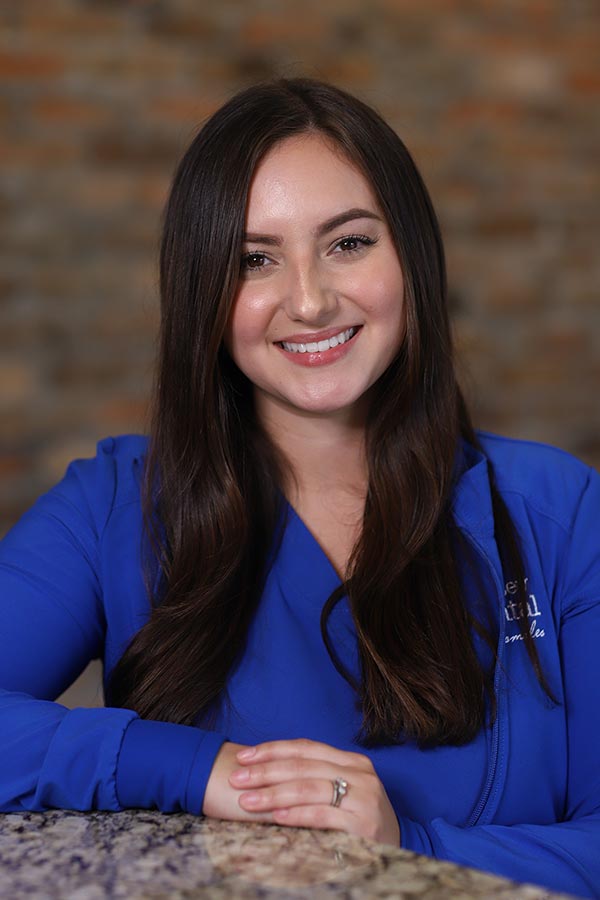 Michelle
Patient Coordinator
Michelle has been in the dental field for five years and assists in the front and back of the office. Her favorite part of dentistry is the before and after. When not dreaming of Disney World or watching Atlanta United, you can find Michelle on an outdoor adventure with her husband and two sons.
"I love to see a patient's face light up when they see their new smile for the first time. I also really enjoy the people I work with – everyone gets along so well. We treat each other and our patients like family."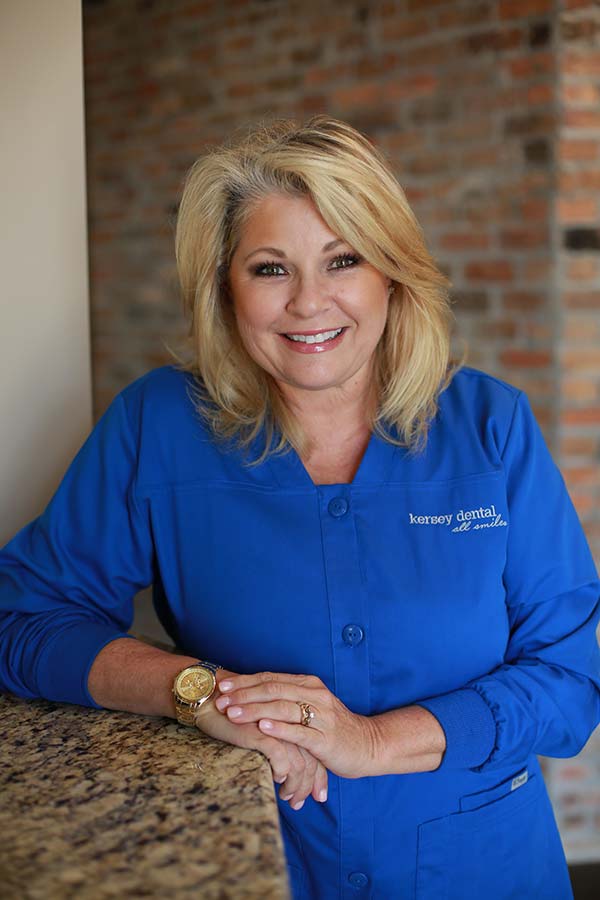 Denise, RDH
Dental Hygienist
Denise graduated from the University of Arkansas for Medical Sciences with an A.S. in Dental Hygiene and later a Bachelors of Science in Biology. Prior to joining Dr. Kersey's office, Denise worked with Dr. Pat Hunnicutt as a Registered Dental Hygienist for twenty-five years.
"Everyone in our office is friendly – our patients always come first. We all love our work environment, Dr. Kersey is very compassionate and is very well versed in advances in dental technology and pain management. I love looking at before and after pictures with our patients; it is very gratifying to see the change in their self-confidence when they achieve the healthy, bright smile they have always wanted."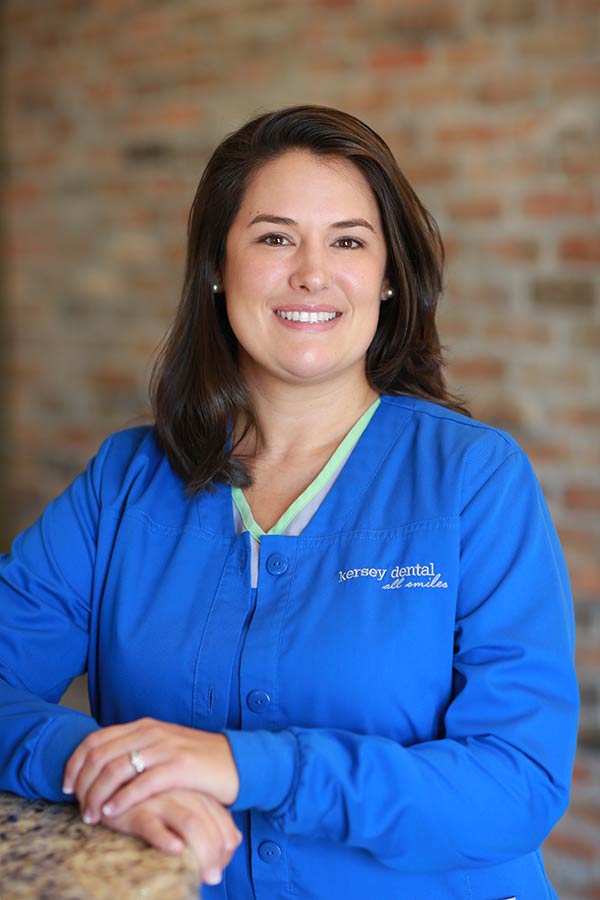 Ashley, RDH
Dental Hygienist
With 14 years of dental experience, Ashley joined our office in 2014. Ashley began her career as a dental assistant, and then enhanced her dental career by becoming a registered hygienist in 2016. When Ashley is not at the ballfield watching her two boys, she spends her time doing outdoor activities and traveling to the beach.
"I love to form relationships with my patients and make them feel as comfortable as possible in a dental chair. I also take pride in treating our patients as individuals, not just another tooth. Kersey Dental feels like home… a welcoming environment with a close knit group of people that work together."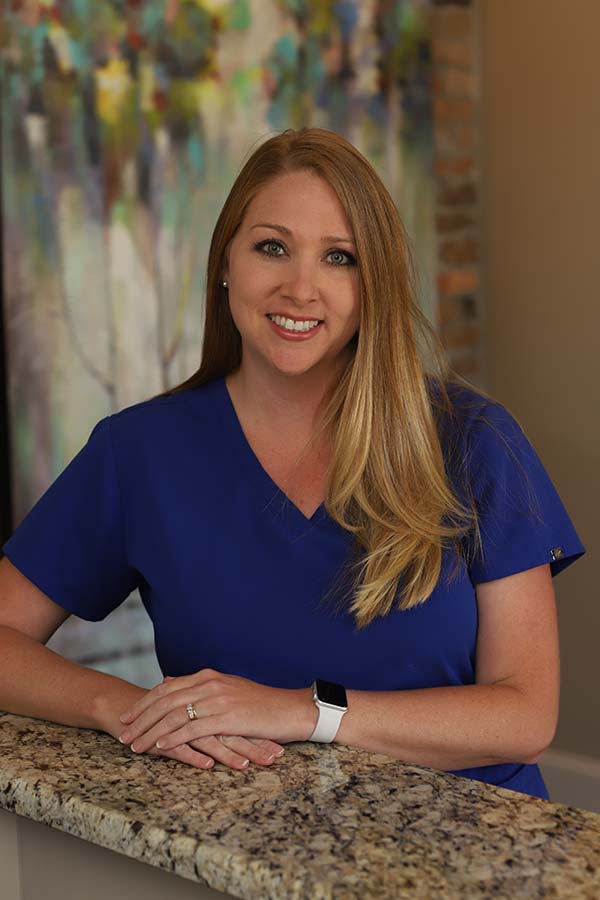 Tiara
Patient Coordinator
Tiara joined Kersey Dental in 2015 and has 8 years of experience as a patient coordinator. She spends most of her time with her husband, Michael, and her two daughters, Kaylee and Aubree. Tiara enjoys reading, Pinterest projects and spending time with her family and friends.
"The best thing about my job is forming relationships and interacting with each patient. I work hard to make them feel comfortable when they arrive. I love being a part of Kersey Dental because the office values patient care above all else."