Top Cosmetic Dentist LaGrange
Cosmetic Dentistry Procedures
Cosmetic Dental Procedures, Options & Details
Dr. Kersey is a top rated LaGrange cosmetic dentist. He has the experience & credentials you should look for when selecting a new dentist for your next cosmetic dental procedure.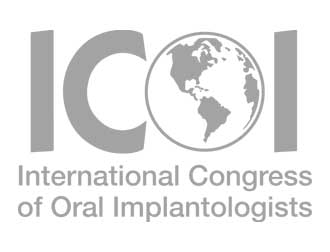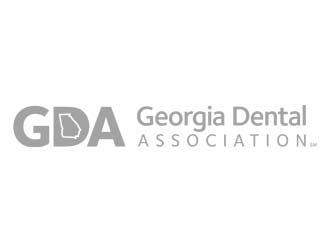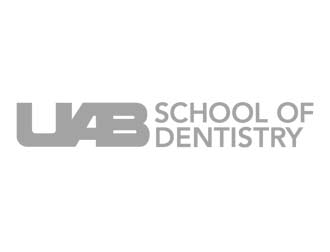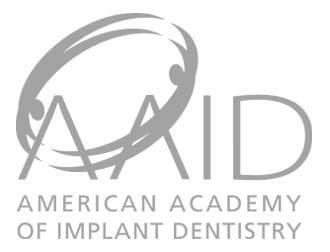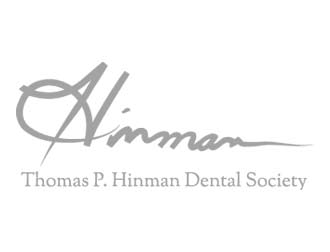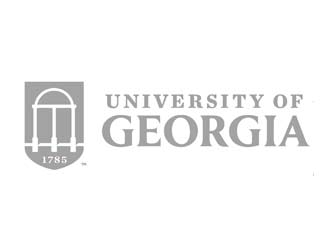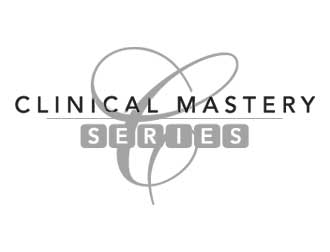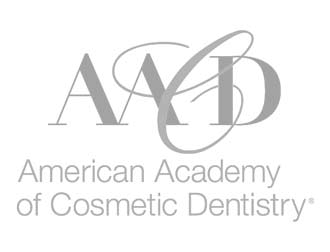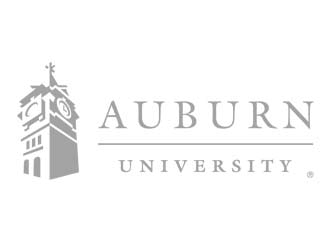 A healthy, bright smile starts here.
16+ years cosmetic dentistry experience.
Dr. Kersey is a member of the International Congress of Oral Implantologists, American Academy of Cosmetic Dentistry, American Academy of Implant Dentistry, Hinman Dental Society and Georgia Dental Association.
"They have the nicest staff and environment I have seen in awhile. Very professional, courteous and fast service.
Thank you to everyone at Kersey Dental"
Joe H.
Kersey Dental patient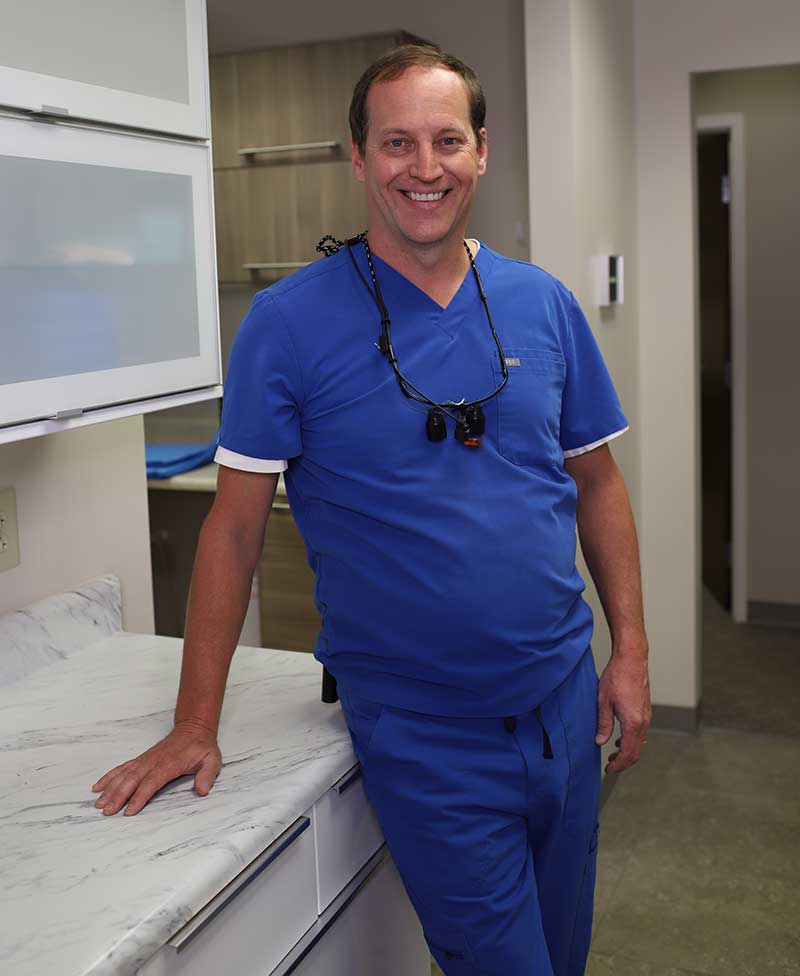 Doug Kersey DMD – LaGrange Cosmetic Dentist
Dental Crowns
Do you have a severely compromised tooth that needs to be restored? Dental crowns (or "caps") protect and cover your tooth from further damage. Dr. Kersey recommends dental crowns to patients with significant decay or trauma who are looking for a dramatic enhancement in their smiles.
Video 01:00 |"A beautiful smile is something everyone wants. If you have a tooth that is not the same size or shape as your other teeth and that needs support, your dentist may recommend a crown. Crowns are used to help make a tooth stronger, and improve a tooth's appearance."
What is a dental crown?
Crowns are thin caps that cover the entire tooth and provide an extra layer of reinforcement. The primary objective of a dental crown is to restore the tooth's aesthetics and function. Crowns can be made of many different materials such as ceramic, zirconia, gold, and porcelain combined with metal. All of these are made of biocompatible materials that each have their own benefits.
During your visit at our LaGrange office, Dr. Kersey will help determine which material is most suitable for your particular case. He will color match the crown to ensure it seamlessly blends in with the rest of your teeth.
Why do patients need a crown?
A dental crown may be needed for several reasons:
To protect a weak tooth from breaking
To restore a dental implant
To protect a tooth after root canal therapy
To cover and strengthen a tooth after a large filling
To attach to a dental bridge
To improve misshapen or discolored teeth
For aesthetic purposes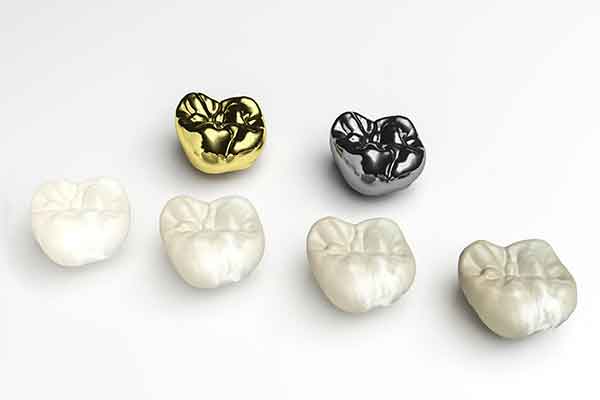 Photo shows an assortment of dental crowns.
Getting a crown placed
During your first visit to the office, Dr. Kersey will examine your smile and determine if a dental crown is right for you. The procedure takes two appointments to complete. You can expect the following steps:
Local anesthesia is administered to numb the area
The dentist will file down the tooth with a drill to make room for the crown
Impressions are taken of the prepared tooth and surrounding teeth
The impressions are sent to a dental lab to create your custom crown. Meanwhile, a temporary crown is placed until your next visit 
Once the final crown is ready, you will return to our LaGrange office for placement. The crown is cemented to your natural tooth to complete your new healthy smile
Caring for a dental crown
Caring for your new dental crown is easy and no different than if it were a natural tooth. Patients must brush and floss twice a day to keep the area clean and plaque-free.
Regular trips to the dentist and professional cleanings are highly recommended to ensure the new crown remains clean. If the patient neglects proper hygiene, bacteria can accumulate on the edges of the dental crown and cause decay on the remaining natural tooth. It is crucial to stay on top of regular maintenance to prevent cavities and ensure the longevity of your dental crown.
Tooth-Colored Fillings
Tooth-colored fillings are an excellent option to repair minor dental issues such as chips and small cavities. Fillings are made of a tooth-colored composite resin, allowing them to effortlessly blend in with your natural enamel.
No one will notice your fillings if you opt for tooth-colored composite resin. Here at Kersey Dental, we only use tooth-colored fillings to ensure outstanding aesthetic results. Dr. Kersey will select the appropriate colored resin to perfectly match the rest of your smile. He then polishes the resin to create a luminous shine.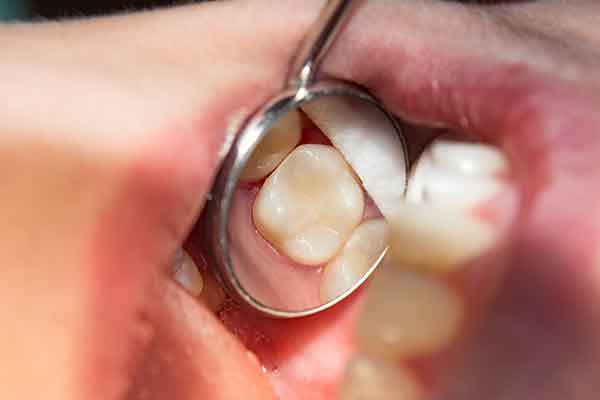 Photo shows tooth colored fillings as seen on a dental mirror.
What is composite resin bonding?
Composite resin bonding uses a tooth-colored filling material to restore decay and address minor imperfections in your smile. Composite resin bonding is commonly used for chips, cracks, or gaps in the teeth. The material comes in many shades, allowing Dr. Kersey to find one that seamlessly blends in with your smile. Once polished, composite resin bonding is almost impossible to detect from your natural teeth. Dr. Kersey is an expert when it comes to using composite resin to ensure stunning cosmetic results.
How could composite resin bonding enhance your smile?
Composite bonding can address the following issues:
Cavities
Chipped teeth
Gaps in between teeth
With proper care and maintenance, these restorations can last many years. Composite resin is a popular choice among dentists due to its longevity and aesthetic results. To make results last as long as possible, patients must refrain from using their teeth to open packages. We also recommend wearing a nightguard if you clench or grind your teeth while sleeping.
How do I care for tooth-colored fillings?
Maintaining good oral hygiene habits is key to making your composite fillings last as long as possible. We also advise patients to visit the office regularly for teeth cleanings. Our warm and friendly team at Kersey Dental is more than happy to help you maintain your oral health, so make sure you schedule your regular checkups.
In-office and take-home professional whitening
Teeth whitening is by far one of the most popular cosmetic treatments at our practice. At Kersey Dental, we offer both in-office and take-home whitening treatments for your convenience. Patients can choose from Zoom whitening, custom bleach trays, or prefabricated disposable trays.
To achieve the most dramatic results in a fraction of the time, we recommend patients use the in-office whitening system and maintain their results with at-home options.
If you're interested in whitening strips, Dr. Kersey can explain how safe and comfortable they are at your next visit. You can get stunning results without having to spend hours in the dental chair!
Should I whiten my teeth?
If you're interested in teeth whitening, our team at Kersey Dental is happy to help you decide which treatment is best for you. We'll take the time to explain the advantages and disadvantages of each option to ensure you feel informed at all times. Together, we'll determine the best way to achieve the bright, luminous smile you're looking for.