Dental Hygiene
Top Rated Dental Hygienists in LaGrange
Hygiene Related Dental Procedures, Options & Details
The Kersey Dental team has the experience and credentials you should look for when considering a new dentist for your regular checkups and dental hygiene.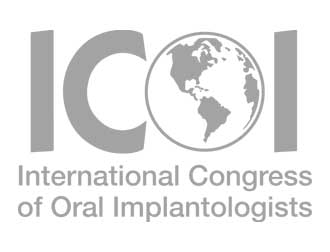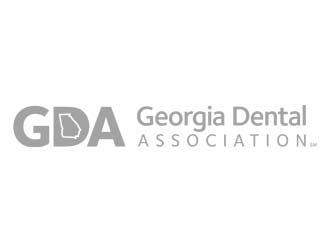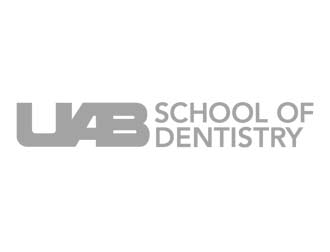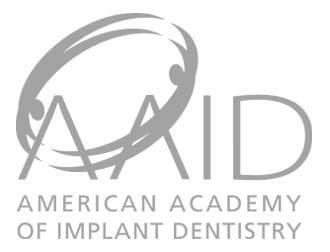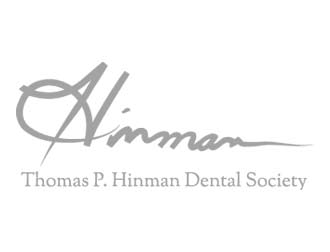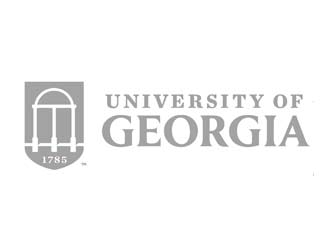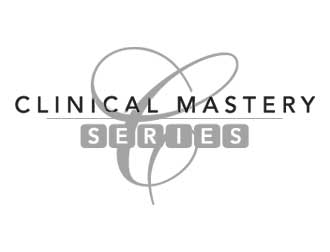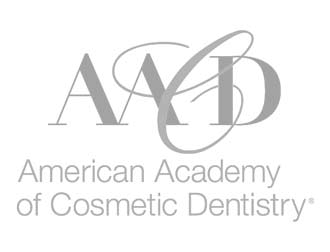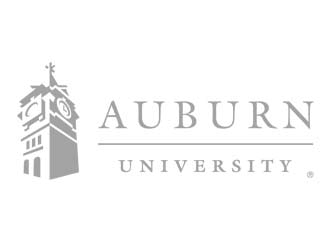 A healthy, beautiful smile starts here.
16+ years cosmetic dentistry experience.
Dr. Kersey is a member of the International Congress of Oral Implantologists, American Academy of Cosmetic Dentistry, American Academy of Implant Dentistry, Hinman Dental Society and Georgia Dental Association.
"The whole staff is amazing. Kersey is super knowledgeable and explains things well. I've always been a baby when it comes to the dentist and they respect that and make it better. 10/10 recommendation!"
Abby F.
Kersey Dental patient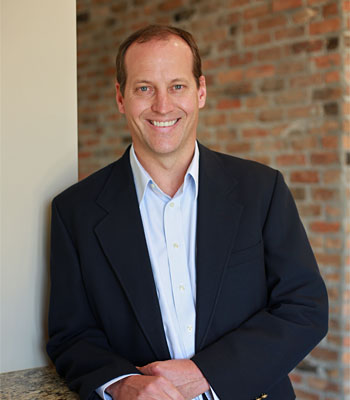 Doug Kersey DMD – LaGrange Cosmetic Dentist
Our Licensed Dental Hygienists:
Decades of Experience.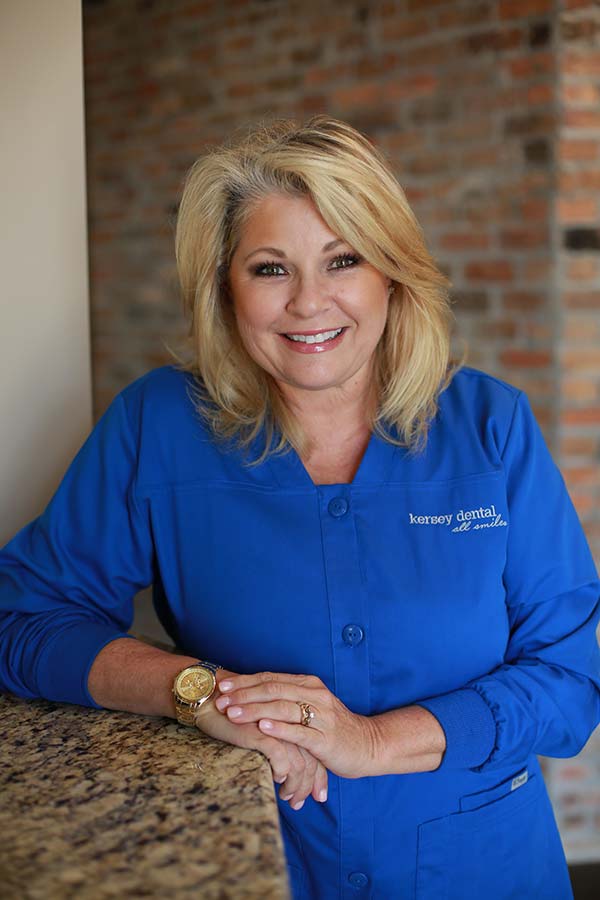 Denise, RDH
Dental Hygienist
Denise graduated from the University of Arkansas for Medical Sciences with an A.S. in Dental Hygiene and later a Bachelors of Science in Biology. Prior to joining Dr. Kersey's office, Denise worked with Dr. Pat Hunnicutt as a Registered Dental Hygienist for twenty-five years.
"Everyone in our office is friendly – our patients always come first. We all love our work environment, Dr. Kersey is very compassionate and is very well versed in advances in dental technology and pain management. I love looking at before and after pictures with our patients; it is very gratifying to see the change in their self-confidence when they achieve the healthy, bright smile they have always wanted."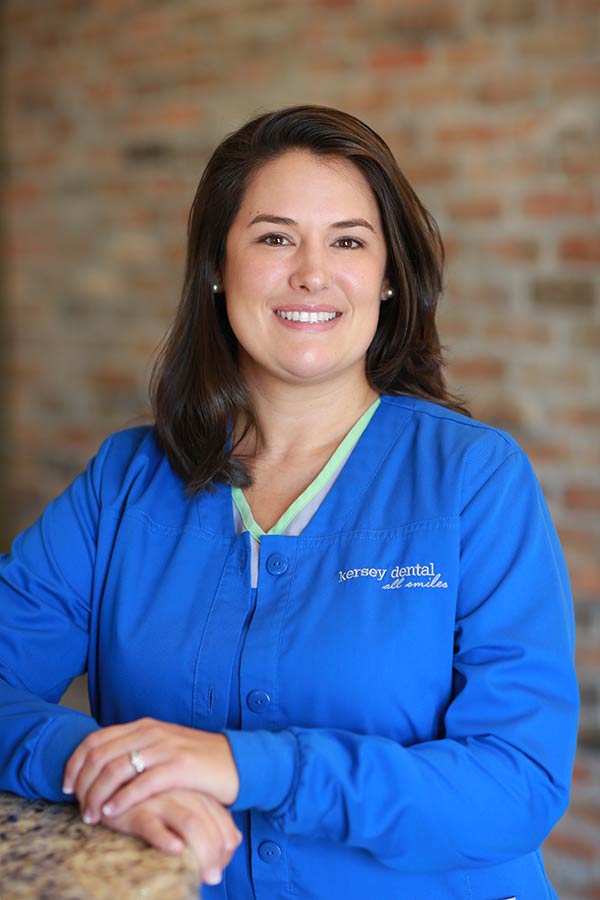 Ashley, RDH
Dental Hygienist
With 14 years of dental experience, Ashley joined our office in 2014. Ashley began her career as a dental assistant, and then enhanced her dental career by becoming a registered hygienist in 2016. When Ashley is not at the ballfield watching her two boys, she spends her time doing outdoor activities and traveling to the beach.
"I love to form relationships with my patients and make them feel as comfortable as possible in a dental chair. I also take pride in treating our patients as individuals, not just another tooth. Kersey Dental feels like home… a welcoming environment with a close knit group of people that work together."
Teeth Cleaning
Patients should have their teeth professionally cleaned at the dentist twice a year. Regular appointments are crucial to maintaining oral health and keeping any dental restorations in pristine shape.
The American Dental Association recommends the average patient have dental cleanings every six months. However, some patients may need more frequent appointments depending on their needs. Dr. Kersey can evaluate your teeth and suggest how often you need teeth cleaning. If we determine cleanings every 3 or 4 months are more appropriate for you, it's so we can take optimal care of your oral health and prevent decay and gum disease from occurring.
What can I expect during my dental cleaning appointment?
During teeth cleaning appointments, the dental hygienist will examine the patient's gums to check for any signs of periodontal disease. Patients with no infection will receive a preventive cleaning to remove any plaque and tartar build-up from the surface of the teeth. The teeth are then polished to remove any staining. The hygienist will finish the cleaning by flossing the patient's teeth and using a fluoride mouthwash. In some instances, the dentist may also apply fluoride to help prevent potential decay from occurring.
For patients with gum disease, a preventive dental cleaning won't be enough due to plaque and tartar existing below the gumline. The dentist may recommend a more extensive procedure known as "deep cleaning", which includes scaling and root planing to reach under the gums.
Video 01:01 | Brushing twice a day, flossing once a day and eating balanced, healthy meals are important to maintaining a healthy smile. Regular dental visits are also extremely important to prevent and treat oral disease. Learn why regularly visiting a dentist can help keep your smile healthy for a lifetime.
How often should patients visit the office for cleanings?
Patients with healthy gums must visit the dentist twice a year for check-ups and cleaning. For patients with gum disease, dentists may recommend three to four cleaning appointments a year for best results. The number of visits depends on how far the gum disease has progressed and how well the paint maintains his or her oral health at home.
What is Gingivitis?
Gingivitis is a form of gum disease that causes inflamed gums. If left untreated, gingivitis can progress and cause damage to the gums and bones.
Patients who notice bleeding when brushing or flossing should schedule an appointment right away. During the visit, Dr. Kersey will evaluate their smile and check for any signs of gingivitis, which is reversible and treatable when caught early.
How is Gingivitis treated?
Gingivitis is commonly caused by dental plaque that builds up along the gum line. The plaque leads to inflamed gums, which causes bleeding when brushing or flossing.
Inflammation can be treated with professional dental cleanings and at-home care. Brushing and flossing with proper technique is a must.
If the inflammation doesn't subside, alternative treatments such as a dental laser or antimicrobial rinse may be necessary to eliminate all the bacteria.
It is crucial to treat gingivitis in its early stages and stop it from progressing to periodontal disease. Periodontal disease causes irreversible damage and can even lead to tooth loss.
What are the most common signs of Gingivitis?
The most common sign of gingivitis is bleeding gums when brushing, flossing, or even spontaneously throughout the day. Patients may also have persistent bad breath (known as halitosis) despite brushing regularly.
If you notice any bleeding, recurring bad breath, or swollen and tender gums, make an appointment at Kersey Dental. Dr. Kersey will evaluate your teeth and gums to suggest a proper treatment to improve your oral health.
Video 01:01 | If your gums are tender, swollen or bleed easily when flossing, you may have gingivitis—the early stage of gum disease. Fortunately, gingivitis can be prevented by following a good oral health care routine and by regularly visiting a dentist. Find out more about how to reduce the risk of gingivitis and, if needed, how to treat it.
What happens when patients don't treat Gingivitis?
Untreated gingivitis will likely result in the development of periodontal disease. Periodontal disease occurs when bacteria reach the tooth's root and damage the tissue and bone. Advanced gum disease is more difficult to treat, and patients will likely need several deep cleaning appointments to improve the issue.
Patients suffering from gingivitis should visit the dentist as soon as possible, as untreated periodontal disease can lead to tooth loss.
Periodontal Therapy: Scaling and Root Planing
The course of treatment for periodontal disease is a deep-cleaning procedure called scaling and root planing (SRP). SRP cleans and polishes below the gum line to remove dental plaque and tartar. Two more appointments are typically required for SRP, and the area will be numbed with local anesthesia to keep the patient comfortable at all times.
In severe cases of periodontal disease, the dentist may use a dental laser, antibiotics, or medical rinses to eliminate bacteria from the tooth roots and gum tissue.
How to treat late-stage periodontal disease?
Late-stage periodontal disease is difficult to control and treat. A significant amount of bone tissue may be lost around the tooth root. In severe cases, the only viable solution is to extract the tooth and replace it with a dental bridge or dental implant.
Periodontal disease is one of the leading causes of tooth loss. At Kersey Dental, we stress the importance of understanding gum disease because:
Advanced gum disease leads to a high risk of tooth loss.
Periodontal disease can lead to health conditions such as Alzheimer's disease and heart disease.
Periodontal disease can compromise dental crowns, fillings, and other restorations.
We encourage our patients to stay on top of their routine dental visits and develop healthy oral hygiene habits. This helps control the disease in its earliest stages and helps avoid potentially significant problems in the future.
Video 01:01 | Gums that are red, tender or swollen may indicate periodontal disease, also known as gum disease. Because you can have periodontal disease without knowing it, it's important to visit your dentist for periodontal screening. Discover more about how to prevent, detect and treat periodontal disease.
Can periodontal disease be cured?
While gingivitis can be cured, periodontal disease is irreversible and can only be managed. Once the disease reaches the supporting bone around the teeth, there is no way to regenerate the bone loss.
Dr. Kersey can manage the progression of periodontal disease with active cooperation from patients. A strict oral hygiene routine is required as well as regular trips to the dentist for professional cleanings. During these maintenance appointments, Dr. Kersey will focus on keeping the roots clean and the tissue as healthy as possible. Most periodontal patients require cleanings every three to four months to keep gum disease under control.