Dental Implants Dentist In LaGrange
Dental Implants
Dental Implants Procedure, Options, Details & Costs
Dr. Doug Kersey has the experience and credentials you should look for when considering a Dental Implant Dentist.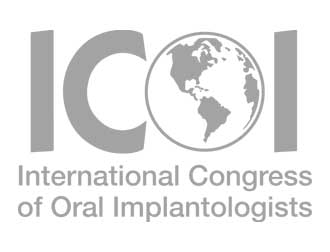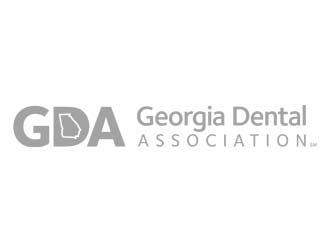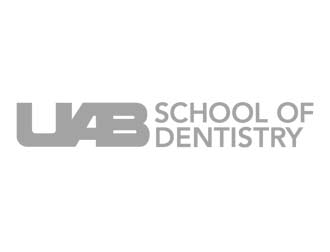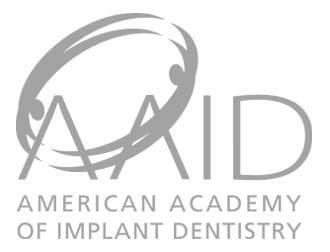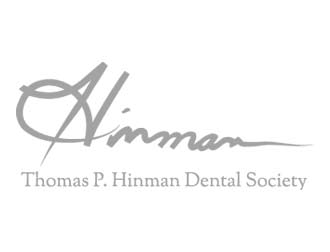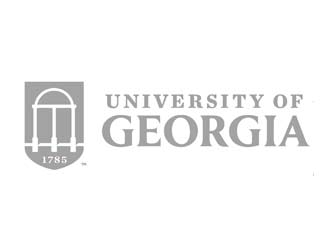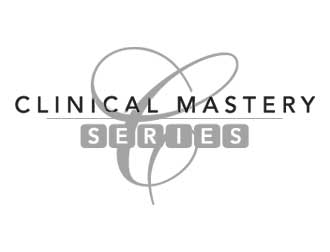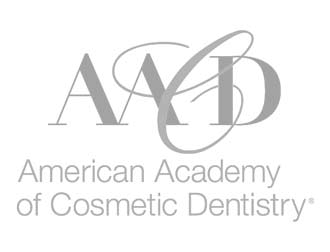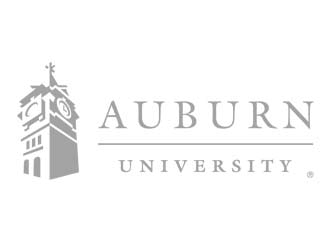 Dr. Doug Kersey earned his Doctor of Dental Medicine Degree from the University of Alabama School of Dentistry in 2006. He is passionate about continuing his education and attends courses throughout the year to stay abreast of ongoing changes in the field of implant dentistry.
Implant Dentistry in a Warm and Caring Atmosphere
Dr. Kersey is one of few local dentists who offer a variety of dental implant options for replacing teeth.
Be relaxed and comfortable throughout your dental implant procedure.
Plus he sees patients for a wide variety of dental implant procedures including single tooth implants, implants for dentures, hybrid implants, All-On-4 (Four or Six), snap-in dentures, full arch implants and full mouth reconstruction.
Dr. Kersey is at the forefront of dental implant technology offering 3D Cone Beam scans for high-precision dental implant planning.
For those seeking dental implants in Troup County and West Point Georgia communities, Dr. Kersey is worth the short drive.
Find information below about dental implants including videos by Dr. Kersey, costs of dental implants and more.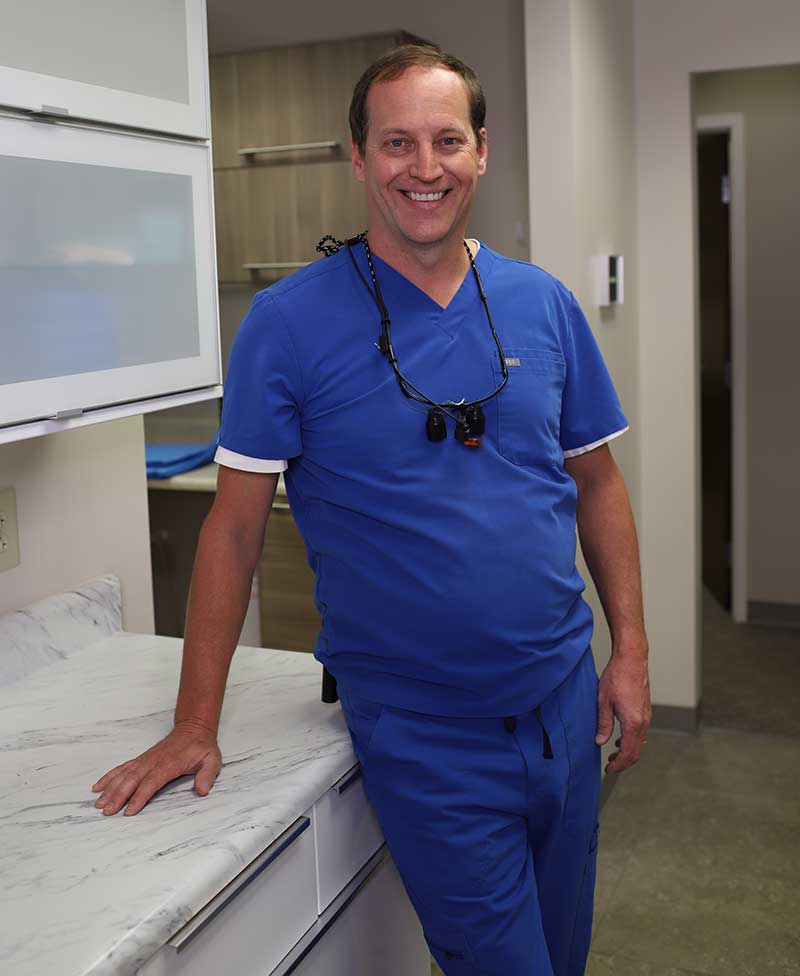 Doug Kersey DMD – Dental Implant Dentist in LaGrange
Are dental implants worth it?
Losing one or more permanent teeth is a serious issue that requires prompt attention. Missing teeth can affect your ability to chew and enunciate words, making daily tasks like eating or speaking a challenge.
Missing teeth also significantly impact your self-esteem. Your teeth are often the first thing people notice about you, so you may find yourself smiling or laughing with your mouth closed due to feeling self-conscious.
Here at Kersey Dental in LaGrange, GA, we offer several tooth replacement options to help you restore your functionality and confidence. We're happy to walk you through your options and determine which is best for your needs.
Of all the solutions available, dental implants are the gold standard due to their longevity and aesthetics. If you'd like to learn more, we share everything you need to know about implants on this page.
Are dental implants the best solution to replace a missing tooth?
When it comes to tooth replacement treatment, no two patients are alike. Treatment requires a personalized approach with each patient's best interests in mind. However, dental implants are the superior option in nearly every scenario.
Many patients are tempted to choose cheaper alternatives such as dental bridges or traditional dentures to replace missing teeth, but these options don't last nearly as long as implants and may require retreatment in the future.
Dental implants can last a lifetime when properly cared for, making them a long-term investment in your oral health. Implants are the only dental solution that prevents bone from weakening in the jaw, protecting you from fractures and breakage. They also look and function like natural teeth, allowing patients to eat whatever they'd like with no dietary restrictions.
If you are interested in dental implants, we encourage you to schedule a consultation with Dr. Kersey. He will conduct a thorough evaluation to determine if implants are the right tooth replacement solution for you.
How long do dental implants last?
Dental implants can last a lifetime with proper care and maintenance. However, patients need to note that implants are still susceptible to periodontal disease and gum infection. Because implants fuse to the jawbone and tissue, proper oral hygiene and regular dental visits are necessary to ensure the longevity of your implants. We encourage patients to floss and brush on a daily basis to keep the tissue around the implant healthy and free of infection.
Implants are made of three pieces: a titanium post, an abutment, and a crown. All of these components are extremely strong, but it is possible for a crown to crack or the screw attached to the abutment to come loose. Both of these instances can easily be fixed with a visit to the dentist. In rare cases, the abutment screw can become stripped or cracked, or the implant itself may fracture. These situations are more complicated and require extra steps to correct.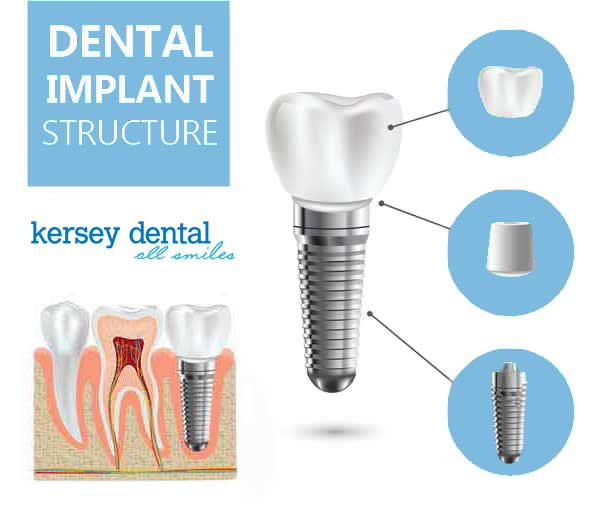 Graphic illustration shows dental implant structure components including a titanium screw, an abutment and a crown.
Dental implants also provide the following benefits:
Placing an implant is the only way to prevent resorption, which is when the jawbone loses strength and structure over time.
Implants are restored with stunning porcelain crowns to mimic the appearance of natural teeth.
Implants allow patients to eat all their favorite foods without worry, fully restoring their ability to bite and chew.
With proper care and maintenance, implants can last a lifetime.
Dental implants are a trusted solution among all dentists and oral surgeons due to how closely they resemble a natural tooth.
Dental implants preserve jaw bone.
Video 00:25 | Mandibular Jaw, bone recession after losing teeth. Medically accurate dental 3D animation shows an edentulous (lacking teeth) person after several years and the resulting changes to facial appearance with jaw bone loss.
Dental implants can improve the appearance of your face.
Wrinkles and changes in facial structure are telltale signs of aging. Many people believe this is caused by a lack of collagen in the skin, but in many cases, it is due to tooth loss. Missing teeth create small wrinkles and a sunken appearance in the face, causing patients to look older than they are.
Implant-supported dentures restore fullness to the face, reversing the aging process and allowing you to look young again.
How do traditional full dentures impact a patient's facial appearance?
Millions of Americans lose teeth every year due to decay, trauma, and gum disease. Luckily, there are many tooth replacement solutions available, and we encourage patients to seek professional advice as soon as possible.
When it comes to replacing missing teeth, many patients turn to full or partial dentures. While traditional dentures are acceptable (especially for patients on a tight budget), they are not the best long-term solution because they don't prevent bone loss.
Once a tooth is lost, the bone tissue surrounding the area loses its function and triggers the resorptive process. As a result, the bone in the jaw no longer serves a purpose and begins to deteriorate. Dental implants are the only tooth replacement solution that prevents this process and protects your jawbone from weakening.
If patients don't replace missing teeth on time, the facial appearance around the missing tooth is affected. Patients may notice wrinkles in the area, sinking lips, or changes in their bite. Dr. Kersey advises patients who want to maintain their youthful appearance to consider dental implants as their tooth replacement solution.
Bone resorption affects the appearance of the face.
The jawbone contains all the tooth roots. The act of chewing and biting food stimulates the jawbone, keeping it strong and robust. Once permanent teeth are lost, the bone in the area is no longer stimulated. This causes the body to trigger a process to break down and weaken the tissue, known as bone resorption. If multiple teeth are missing, bone resorption causes the jawbone to disintegrate and creates a sunken facial appearance. Dental implants are the only solution that can preserve the jawbone structure and prevent the bone from deteriorating.
Traditional dentures require regular adjustments and trips to the dentist to account for the jawbone shrinking over time. Eventually, the patient will need a new denture created. Dentures that don't fit properly don't provide the necessary stimulation to prevent jawbone atrophy.
Can I stop bone resorption?
Once a tooth is lost, the bone resorption process begins. We encourage you to contact Dr. Kersey to explore your options as soon as possible. The only way to prevent bone loss is by placing dental implants, and we can help determine if this is the right solution for you.
How do dental implants prevent bone resorption?
Dental implants are small posts made of titanium. They are surgically placed into the jawbone to mimic tooth roots. A process called osseointegration takes place in which the bone tissue fuses to the titanium posts. Osseointegration takes between four to six months and allows the implants to firmly integrate with the jaw bone. The bone receives pressure from chewing and biting just as a natural tooth would, causing the area to be stimulated and act like a real tooth root. This process keeps the bone tissue active and healthy and prevents bone resorption from occurring.
Why are dental implants the best solution for tooth loss?
Dental implants prevent bone resorption and keep your jaws strong and healthy. However, there are many more benefits to getting dental implants. Implants are the only restorative option that looks and feels like natural teeth while providing aesthetic and functional results. Once your implants are placed and fully healed, you won't even realize that your natural teeth are missing when you're eating or speaking.
Patients who have several missing teeth are excellent candidates for implant-supported dentures. There's no need to worry about traditional dentures moving or slipping out, making dental implants the gold standard of teeth replacement.
Dental implants can help prevent sagging skin.
Your teeth play a crucial role in maintaining a healthy jawbone and facial appearance. The way the lower third of the face looks depends largely on how the teeth are positioned and the jawbone shape.
On top of preserving bone tissue, teeth help maintain a normal distance between the tip of the nose and the chin. Missing teeth cause the upper and lower jawbones to come closer together and can cause a sunken facial appearance and make you look older than you are.
Dental implants look and function like natural teeth, keeping the jawbone strong and correctly positioned to prevent premature wrinkles and sagging skin.
Can dental implants help me appear more youthful?
Dental implants alone don't make you look younger, but the support they provide to the facial structure has a significant effect on patients with multiple missing teeth.
Over time, missing teeth can create wrinkles in the skin and a sunken facial appearance. In addition, the jawbone begins to disintegrate due to bone resorption unless dental implants are placed to reverse the process. Implants are the only tooth replacement solution that helps preserve the jawbone and maintain a full and healthy facial appearance.
If I don't want dental implants, what are my options?
Patients who don't want dental implants can explore the following options:
Dental bridges
Dentures (full or partial)
Choosing to leave a gap in the teeth and not have treatment
How do I know if I'm a candidate for dental implants?
A dental evaluation is required to determine if you're an eligible candidate for dental implants. No dentist can tell you over the phone if you qualify for implants without first examining your teeth and gums.
At Kersey Dental, we use advanced technology such as x-rays and digital imaging to determine if implants are right for you. If you are not a good candidate for implants, Dr. Kersey may recommend bone graft treatment or an alternative tooth replacement solution better fit for your situation. After all, every smile is different and no case is alike, but there's almost always a way to achieve your dream results.
Implant Dentures (Snap-In Dentures)
Whether you are missing one tooth or several missing teeth, implants are an excellent course of treatment. Patients missing an entire arch of teeth don't need one implant for every tooth. Instead, they have a few implants placed along the arch, which will be supported with dentures. This solution is known as implant-supported dentures or implant-retained dentures. They are also called "snap-in" dentures because the completed row of dentures snaps onto the implants.
Implant-supported dentures are a reliable and stable solution for patients. In addition, because they prevent bone resorption, patients don't need as many visits the dentist for relining or adjustments like with traditional dentures.
Video 00:49 | Obtain better stability and retention of your dentures with dental implants. Watch Dr. Kersey demonstrate how this works and a few of the benefits to having implants for dentures including the ability to eat more of the foods you love.
What are "snap-in" dentures?
Snap-in dentures are a set of dentures that attach to dental implants. The prosthetics are removable like traditional dentures, but they are much more stable and secure because they lock into place with implants.
Snap-in dentures have several advantages compared to traditional ones. They can be removed in seconds, making it easy to clean and maintain a healthy mouth. Two or four attachments are attached to implants to support the denture. Snap-in dentures have unbeatable retention, support, and provide stress-free eating and speaking to patients.
We advise all patients to regularly visit the dentist despite which type of denture they have. Regular appointments allow Dr. Kersey to examine the health of the gums, ensure the dentures fit properly, and create any adjustments if needed.
Dr. Kersey can place two to four dental implants on the upper or lower arch to attach a complete set of teeth.
The replacement teeth can be removable or fixed so only a dentist can remove them. In both instances, the implant-supported dentures won't irritate your gums or slip out of place, making daily activities much more straightforward.
Some of the many benefits of implant-supported dentures include:
Cleaning is simple because they're easily removable.
Patients don't need to use denture adhesives.
They are a more stable solution and won't fall out.
Eating is more comfortable and stress-free.
They are more affordable than people think!
Go ahead! Eat!
Dental implants look and function just like natural teeth. Because they provide as much chewing force as a natural tooth, patients with individual implants can enjoy their favorite foods without worrying about compromising their new smile. Patients with implant-supported dentures need to be a bit more cautious, but they still have significantly better strength and longevity than patients wearing traditional dentures.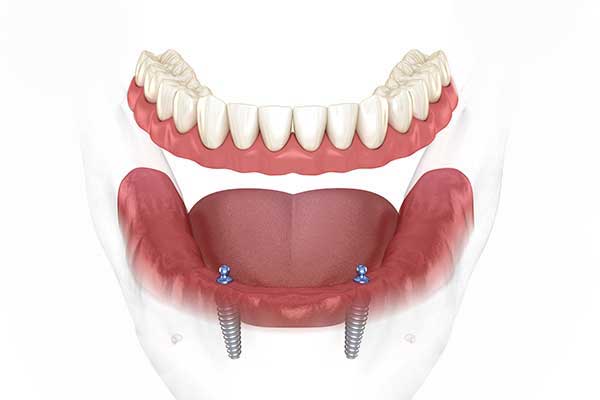 Photo above shows a model of false teeth (denture) and 2 dental implants to retain and support the denture.
The peace of mind offered by Implant-supported dentures
Full dentures are the most common solution for patients missing an entire arch of teeth. However, patients who choose implant-supported dentures can preserve their bone tissue and facial structure without worrying about their bone weakening.
If you decide to get a snap-in denture, you can expect the following steps:
First, Dr. Kersey will administer anesthesia to ensure your comfort throughout the dental implant procedure. He will then place four or more implants on the upper arch and between two to four on the lower arch. There is a healing period of four to six months before placing the permanent denture, but patients will be given temporary dentures to wear in the meantime. Once the implants have fully healed and integrated with the jawbone, the permanent dentures are fitted. Patients enjoy a newfound sense of freedom in eating and speaking without worrying about a denture slipping out of place!
Video 00:49 | Obtain better stability and retention of your dentures with dental implants. Watch Dr. Kersey demonstrate how this works and a few of the benefits to having implants for dentures including the ability to eat more of the foods you love.
All-on-4 Dentures
All-on-4 dentures are an excellent solution for patients missing an entire dental arch. They look similar to traditional dentures, but four dental implants support them in the jaw.
This type of denture has much better retention than traditional dentures and is more comfortable for patients. All-on-4 dentures stay in place when eating and don't have an acrylic plate like traditional dentures do.
All-on-4 dentures are known for giving patients a brand new smile in just one session. This is why treatment is also called "one day smile" or "smile in a day."
On treatment day, our oral surgeon places four implants along the dental arch, or eight if both arches are being replaced. He will provide a temporary bridge until the implants heal and integrate with the bone tissue over four to six months. You will then return to our office to have your permanent dentures fitted.
Patients who choose this type of treatment need to visit the office regularly to have their implants cleaned.
Teeth in a day
Patients can enhance their smile in one appointment with "Teeth in a day." For this treatment, an oral surgeon extracts all the remaining teeth, places dental implants into the jawbone, and places a temporary bridge to be worn while the implants heal. The name "Teeth in a day" is inaccurate because several steps are needed to get to that point.
After the implants heal in four to six months, the temporary bridge will be replaced with a permanent zirconia bridge to mimic the look and function of natural teeth.
Dr. Kersey uses an advanced surgical guide to ensure the proper placement of dental implants. The guide indicates the exact position and angle the implants should be placed for best results. Dental implants have a very high success rate and provide functionality, comfort, and aesthetics.
How to care for snap-on dentures vs. All-on-4 dentures
At Kersey Dental, we encourage all patients with snap-on dentures or all-on-4 dentures to regularly visit the dentist. Professional cleanings and exams are a must to keep your dentures in prime condition. Dr. Kersey may remove the dentures so our hygienist can adequately clean the abutments, but most fixed dentures probably don't need to be removed.
We also recommend patients use a Waterpik (water flosser) to clean around their dentures or bridges. It's important to keep your gums healthy to prevent gum disease or infections that can jeopardize the implants.
Video 01:41 | Demonstration of the life changing All-on-4 (Four or Six) dental implant treatment concept.
Bone Grafting
While dental implants are an excellent solution, not all patients qualify for treatment. Patients must have sufficient bone tissue to ensure their jawbone is strong enough to support implants. If Dr. Kersey determines there isn't enough tissue present after conducting a radiographic evaluation, he will recommend a bone graft prior to dental implant surgery.